SeanHoppe.com > Cleo Best Practices > How to Resend Outbound EDI Connection Data
How to Resend Outbound EDI Connection Data
In a previous post we looked at How to resend data to a different network. In the example below we look at resending data that has error'd.
Step One:
From the Cleo/EXTOL Main Menu, take Option #1 (Mailroom). Once in the Mailroom, take option #12 (below).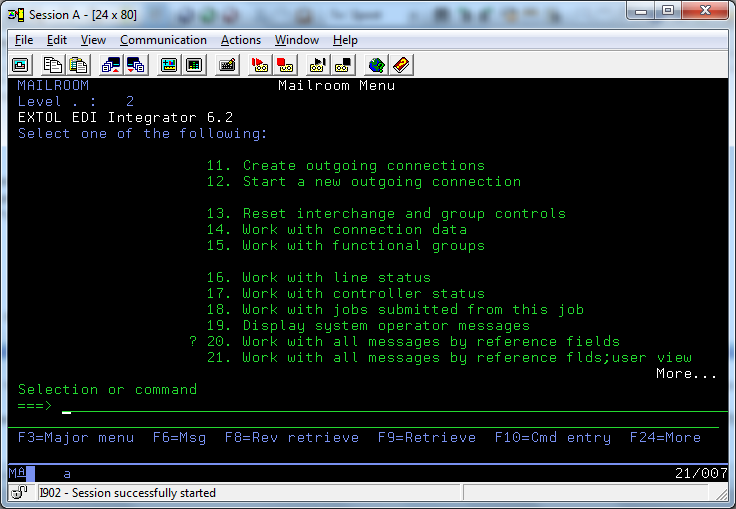 Step Two:
All send errors will be listed here. By taking option '1' on each of the entries, users can re-initiate the outbound connection send. Note: EXTOL will not create a new connection (Connection Number). EXTOL will re-use the existing connection number.





By: Sean Hoppe on