SeanHoppe.com > Cleo Best Practices > Relational Conditioning Mapping to Omit Outbound Data
Relational Conditioning Mapping to Omit Outbound Data
There are times the Cleo EDI Integrator data we send is optional. When the optional data is not present, we might need to omit the qualifiers describing the optional data.
In the example below we are going to review a JDEdwards Outbound EDI x12 810 mapping for HomeDepot.com. This scenario will omit the IT106 when the IT107 element is not present.
Review elements to Apply Relationship Conditioning:
In the screenshot below, we see that we will apply the relationship conditioning to IT106 and IT107 elements.
Determine Segment to Apply Relationship Conditioning:
Backing out to the segment map, we place an '8' on the IT1 segment.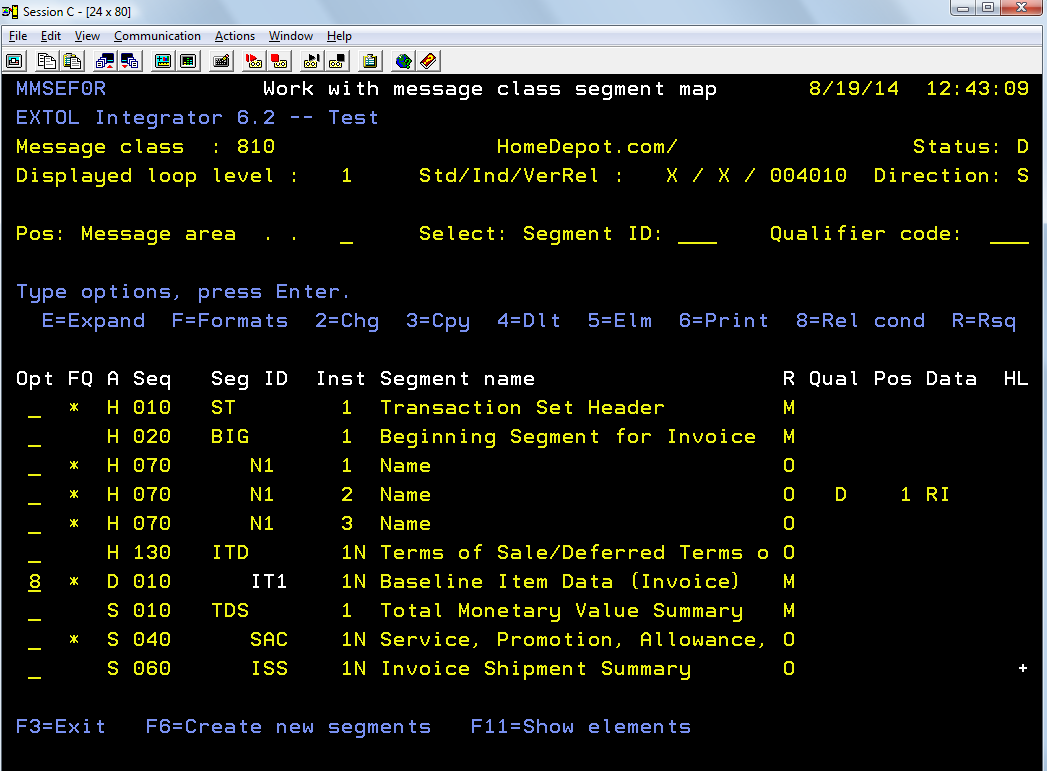 Select Elements for Relational Conditioning :
After we place an '8' on the segment, we are then prompted to identify the elements we need to apply relational conditioning to in the IT1 segment. In the example below, we place '0607' to be represent the IT106 and IT107 elements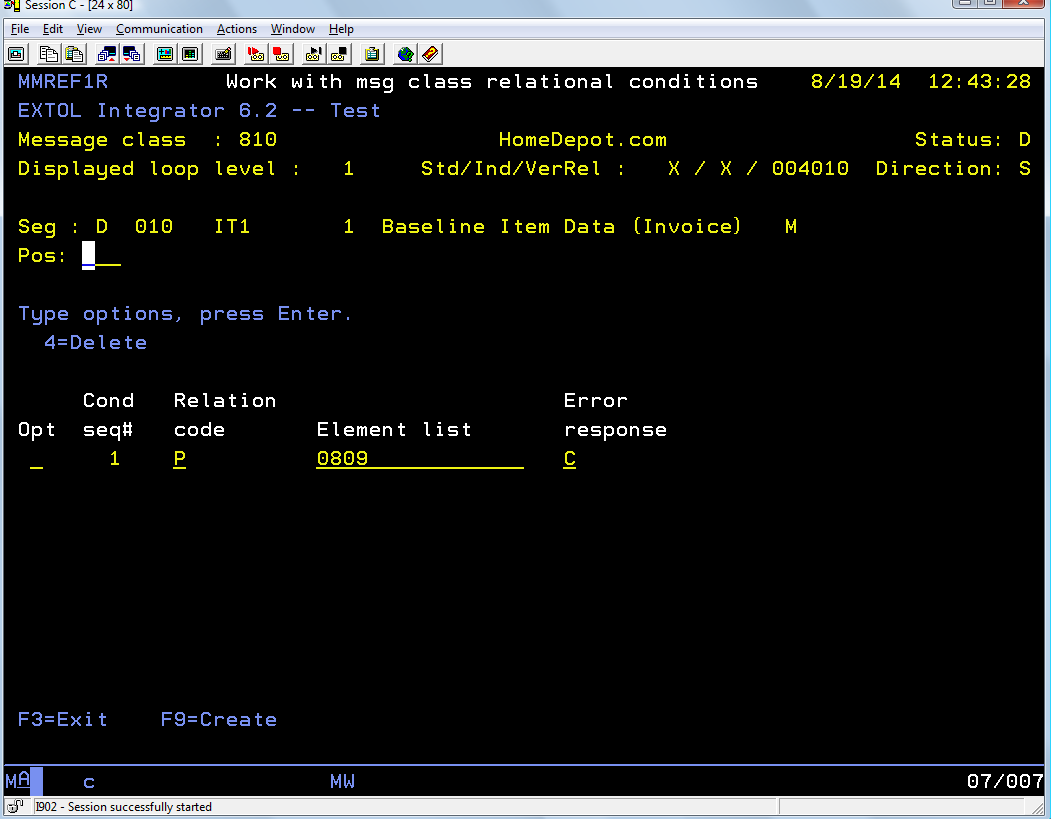 By: Sean Hoppe on